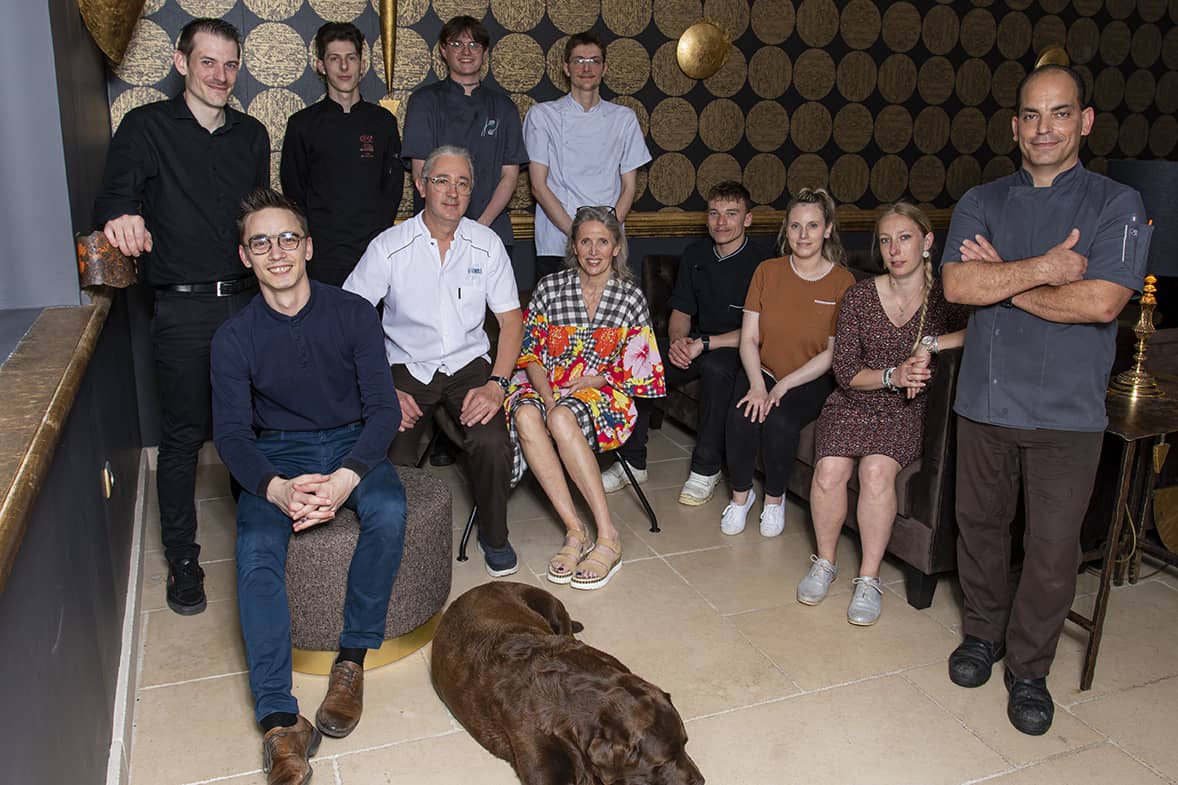 A cuisine rich in flavours
In the heart of Tournus, two steps away from the Saint Philibert Abbey, come and discover our Restaurant and our dishes made with passion , authenticity and pleasure.
The Kitchen and Restaurant team are doing their best to make sure you spent a moment of tasty pleasures.
"In 1981, I started an apprenticeship as a chef. Two years later, with my certification, I went around France , working in various restaurants awarded with Michelin star, within the Relais et Chateaux chain.
A 26 ans, plein d'insouciance, j'ouvre mon premier restaurant dans ma région natale, la Nièvre, très vite me reprend l'envie de bouger. Je m'installe à Givry pour 8 merveilleuses années dans ce village viticole. Depuis 2004 je suis aux commandes de cette magnifique et très ancienne maison qu'est Le Terminus et tous les jours ma clientèle tournusienne, des environs et d'horizons lointains me donne l'envie de donner du bonheur »
A loyal and passionate team
In the kitchen, the team is loyal and work everyday with the Chef creating new recipes and elaborating menus.
Steve has been working with Olivier for 15 years. Jimmy joined us last year.
We are dedicated in forming apprentice every year, this is part of the restaurant d.n.a.
« En tant que sommelière de l'établissement, nous vous conseillerons sur le choix des vins et des alcools lors de vos déjeuners et diners.
La carte des vins fait la part belle à des vignobles locaux et met en avant de belles découvertes ainsi que mes coups de cœur ! »